Welcome to the home of Southwold's beach hut owners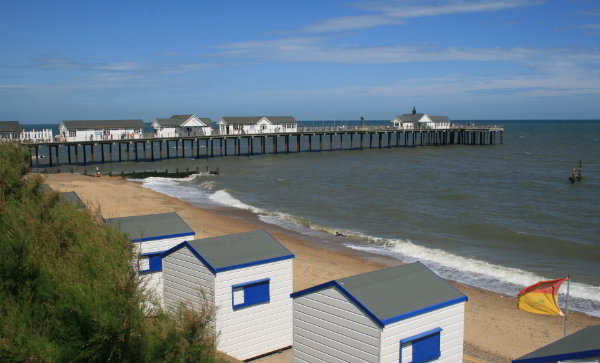 Beach huts are an iconic feature of Southwold.
Historically, the huts were small 'bathing machines'.
Swimmers could be wheeled into the sea inside them, change into their costumes and emerge with modesty intact! 12 of those original style 'changing huts' are available to rent, during the summer, on a daily basis. They are situated just south of the pier.
Southwold also has 266 privately owned beach huts. More than 50 of these are let out by their owners. Southwold Beach Hut Owners Association (SBHOA) have a list of agencies who manage lettings.
The Southwold Beach Hut Owners Association was formed in 1993. Jack Storer OBE was one of our founder members.
He wrote, 'Jack Storer's Beach Hut Story', a fascinating tale of the history of Southwold beach huts. You can find this wonderful story and much more in our 'Useful Links' page.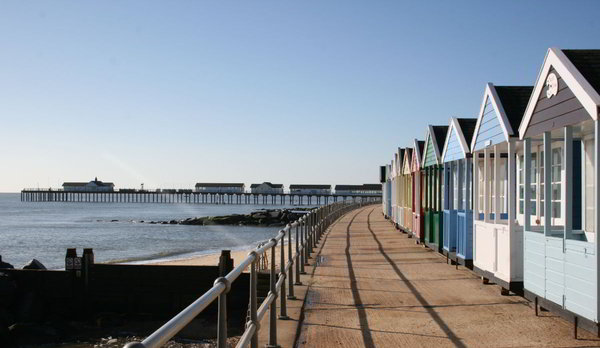 Hut owners are often asked 'but what do you actually "do" in a beach hut ?'

Well, obviously, there are rules and regulations to be followed but the answer could be, 'Chill out, make a cuppa, some lunch or maybe share wine with friends. Store windbreaks, toys and paraphernalia for the beach or simply use as a base from which to explore all that glorious, friendly Southwold, with its Blue Flag Beach, has to offer'

.

If you are a lucky Southwold beach hut owner and are not yet an Association member, please Contact Us and we will provide you with the details to join.
You will be warmly welcomed.